I am so excited to be launching a new line of etched charms.  These were actually the second idea I was playing around with (the first idea will be posted soon) while playing around with some new etching techniques, that I've been dreaming about for a couple years now.  I have a few other designs that I'm perfecting, too, so stay tuned to see more.  For now, I wanted to show you the name charms – they are kind of retro looking, black and silver, such a neat contrast and so different!  I just love them.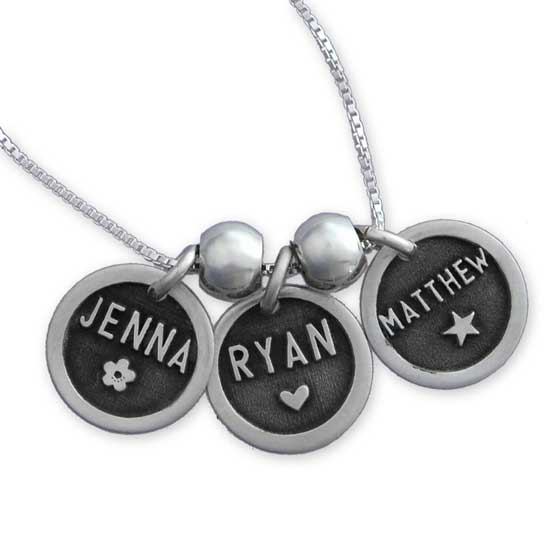 The names and symbols are actually raised…we take a sterling or fine silver disc and etch all around the name and symbol areas, also leaving a nice border around the names.  We then patina the whole piece and polish the raised areas so they st and out.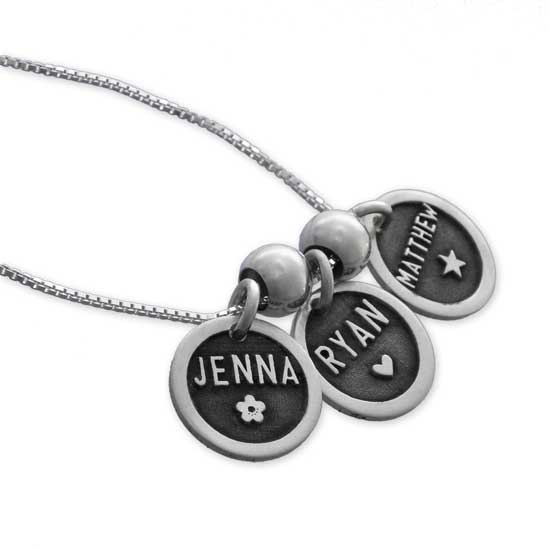 I was really excited to see the names come out so clearly but the symbols were an extra bonus.  I just love them!  I used our Skate Font, which is new, which gives them a vintage but retro look.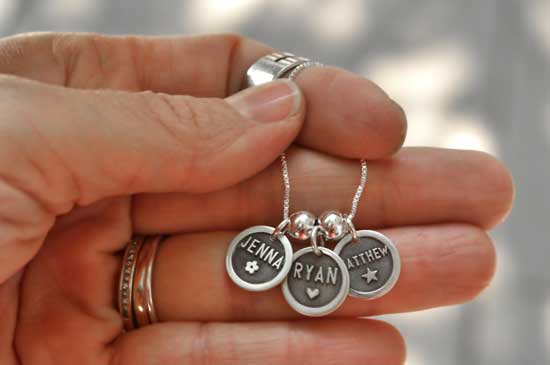 These discs are 1/2″ around.  As I said, I have more etched designs coming so stay tuned!  Please let me know what you think of these.  They will be on the site soon, and I will link the photos to their order page as soon as they're up.