I am so excited to finally be launching our new Etched Charms line of personalized jewelry.  This project has been in the works for quite a while, but luckily everything came together this summer and I finally had success with my vision.  I think these charms are completely unique, and I'm so excited to be offering something I've worked so hard on for so long!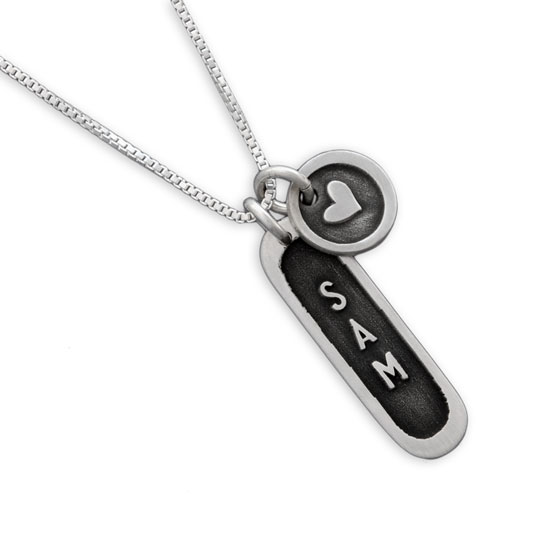 Each of these charms is created using a multi step process that begins with prepping the name and image, etching the name and image onto the charm, s and ing it, adding a patina to it, polishing and finishing the charm.  The very last step is to brush the charm lightly so it has a slightly matte finish.  I love how each and every one of them has turned out.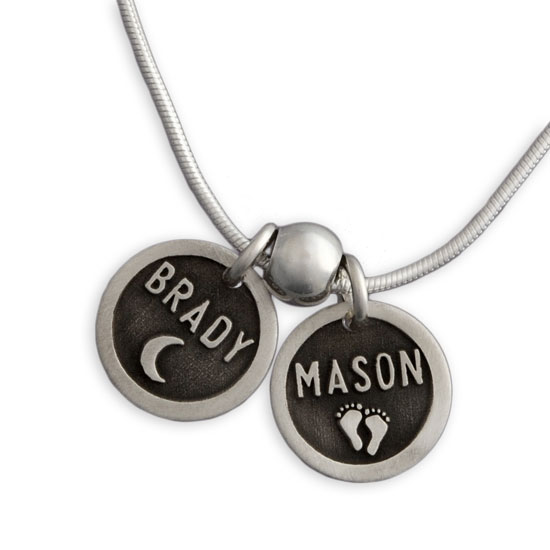 This is the style necklace I wear every day!  The area around the names and symbols on these sterling silver discs is etched away, leaving the names and symbols raised.  A really unique look, with lots of sentimental meaning.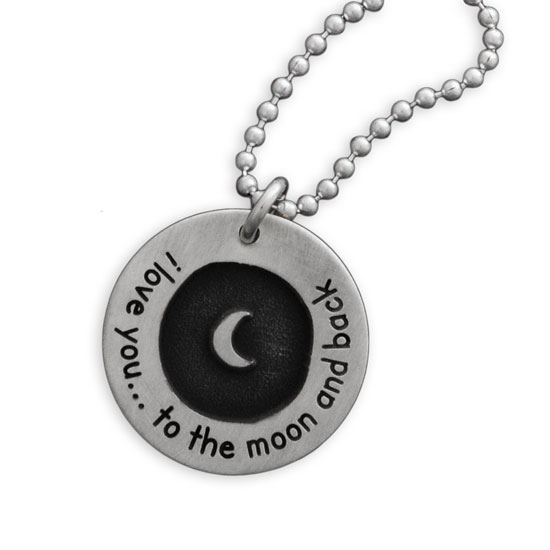 "I love you…to the moon and back" is a reminder of how deep and far your love goes for that special someone.  If your kids are like mine, you will need to add "x infinity" to the back!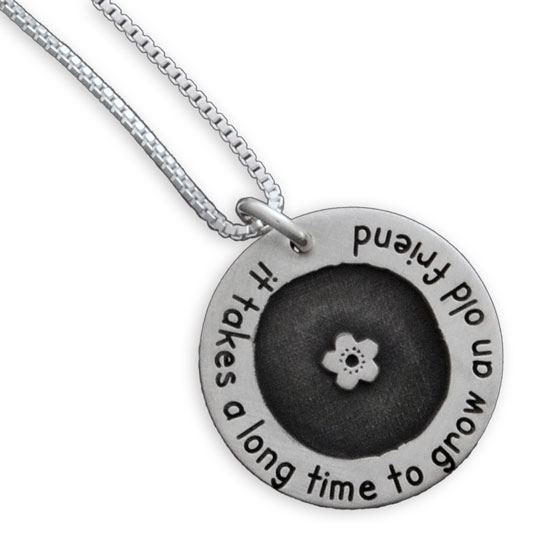 These are just a few of the new designs we've added, there are more to come so keep checking back!