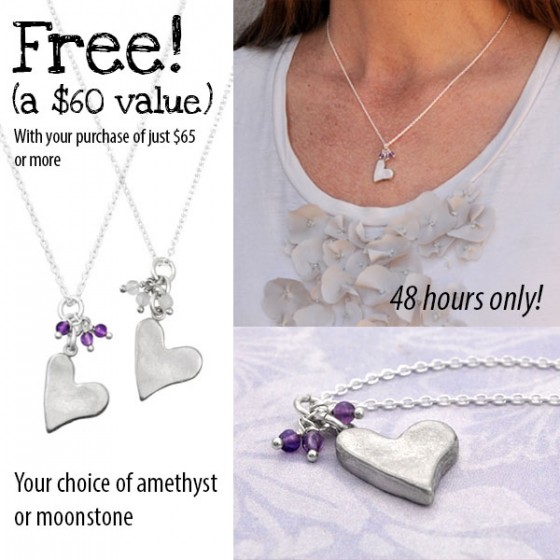 This necklace is so new, it's not even on our site yet! Our Faithful Heart necklace features a thick, solid h and -sculpted heart, carefully brushed to a matte finish. You can choose how to finish it — with a amethyst cluster or moonstone cluster. Both add a lovely touch of elegance!
This necklace is a $60 value, but you can get yours for free with any order of just $65 or more. Get a silver cuff with your h and writing, and get a free necklace! Get a necklace for mom h and stamped with all the kids' names, get a free necklace! Get gr and ma a necklace with her gr and son's drawing of her, and get a free necklace. You get the picture…
At checkout, use the code FREEHEARTMOON to get your necklace with moonstones. Or use code FREEHEARTPURPLE to get the necklace with amethyst. We'll happily tuck it into your order.