So Mother's Day is right around the corner and I am getting more and more requests for great gift ideas for Gr and ma!  So here is 'Gift Ideas for Gr and ma, volume 2!"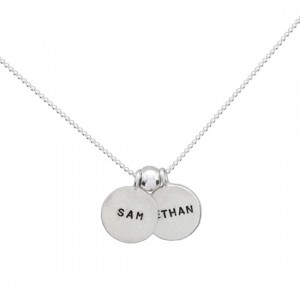 For the Gr and ma who is very stylish but with a funky flair to her style, I would suggest our h and -stamped Thai Circles of Affection.  These charms are h and -made in Thail and out of fine silver (99.9% silver) and have a heavy weight to them.  They look great with one or two charms or 7-8 bundled together.  They are a little shiny but with a h and -made look, which give them a trendy but funky flair.
If Gr and ma prefers daintier jewelry and loves bracelets, our Inspiration Cuff would be a stylish and unique choice.  These cuffs are found throughout the internet, but I haven't found anyone else who will actually stamp what you want onto the cuff!  We will do just that – anything from a favorite saying you and Gr and ma might have together, to the names of all her gr and kids.  We can add tiny little symbols to this bracelet as well, to make it even more personal.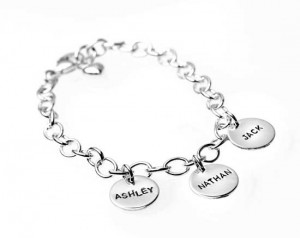 Our Sterling Circles Charm Bracelet is another great piece of bragging jewelry – Gr and ma (or mom!) can wear it simply w/one name charm and a simple birthstone, or with many charms and stones as her family grows.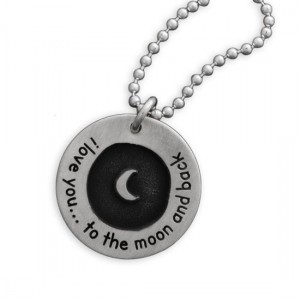 If she likes unique jewelry, our Etched Moon Circle of Love Necklace would be a great choice.  This charm has a raised moon in the center of the charm, with "I love you to the moon and back" stamped around the edge of the charm.  You can add her gr and kid's names to the back of this charm, too!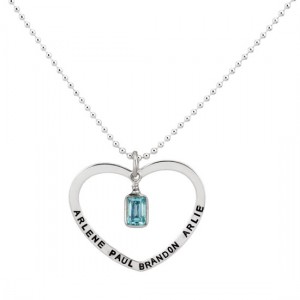 Another unique option that is really sweet, dainty and pretty is our Open Heart Necklace, and you can add birthstones to the center of the necklace.  This is one of our most popular h and stamped necklaces for Gr and ma!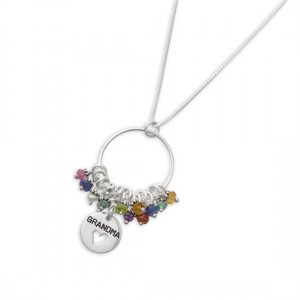 Lastly, our simple Birthstone Necklace with Gr and ma disc – such a pretty way to brag about her brood and her status of Gr and ma!